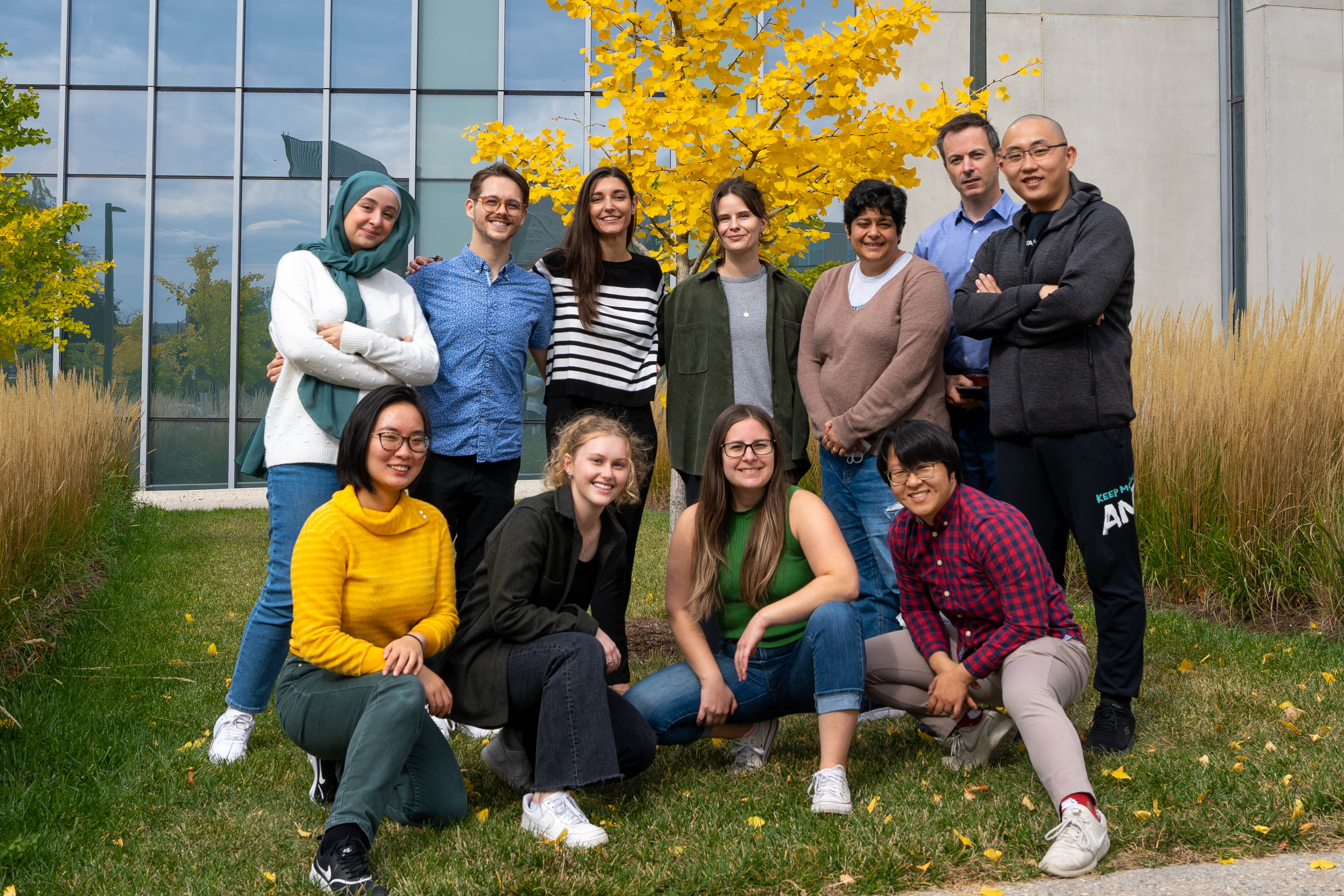 The Language, Reading and Cognitive Neuroscience lab is part of the Department of Psychology at the University of Western Ontario. We are also part of the Brain and Mind Institute at Western University.  You can find us on Perth Drive in the Western Interdisciplinary Research Building, next to the Visual Arts Building. 
Our research examines language and reading abilities in children and adults. This includes studying developmental reading and language impairments in children, as well as language processing in adults. We use a wide variety of experimental techniques including fMRI, fNIRS (functional near-infrared spectroscopy), ERP and eyetracking.

The lab is headed up by Dr. Marc Joanisse, and includes postdoctoral fellows, graduate students as well as undergraduate students from the UWO Psychology department and elsewhere. We actively collaborate with other labs at Western in Psychology and Neuroscience as well as the School of Communicative Sciences and Disorders at UWO. We also have a number of collaborations with scientists at other universities in Canada and the USA.
Life with the LRCN isn't just about science... We like to have fun and celebrate our lab members milestones too!  You can see some of our most recent celebrations here.
Western and its affiliate university colleges, Brescia, Huron and King's, are situated on the traditional territories of the Original Peoples of Turtle Island (North America), we pay respect to the land and to Elders past, present and future.
If you'd like to keep up-to-date on our research and upcoming studies, you can follow us on social media:

Facebook: www.facebook.com/lrcnlab  
Twitter: @lrcnlab